Published in The James Franco Review, Wait for Me, I'm Coming ~ Non Fiction by Marta
Books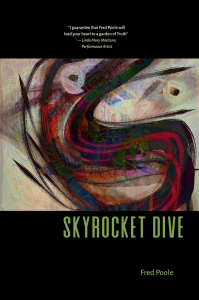 Skyrocket Dive
Poems by Fred Poole
Published 2022
Like dispatches from an eroding front line…Poole's power to pull you away from the allure of the shiny new objects — created to ensnare and enslave — rings like a hall of trumpets!
Mike Jurkovic, author mooncussers (Luchador Press 2022) and AmericanMental (Luchador Press 2020). President, Calling All Poets.
Fred's profound dignity and gentleness makes his raw, emotional truths all the more moving and powerful.
Greg Correll, writer and editor / CUNY Writers Institute 2017
---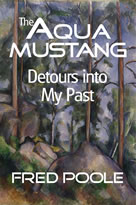 The Aqua Mustang: Detours into My Past
A Memoir by Fred Poole
Published 2015
After years as a self-styled world adventurer, journalist, pleasure-seeker and author, Fred Poole found it a matter of life or death that he confront his past. Not just times spent in foreign war zones but a journey into earlier and more profound danger in the deceptively WASPy world he came from. The Aqua Mustang is his story of this precarious if rewarding adventure.
For ordering and other information about Fred's book The Aqua Mustang click here.
---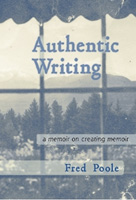 Authentic Writing
A Memoir On Creating Memoir by Fred Poole
Published 2008
Poole's book inspires the finding and flowing of our own voice – boils, warts and all – with complete disregard for the confines of convention. This is surely the most important thing we can do as it brings us, ultimately, to the truth of who we are and of the world we live in. – Dermot McGuigan, green energy advocate
For ordering and other information about Fred's book Authentic Writing: click here
---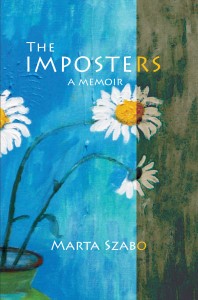 The Imposters
A Memoir by Marta Szabo
Published 2013
The Imposters is a dynamic memoir, a rarity. Delicious, suspenseful and a great read. I looked forward to every chapter.
Alphie McCourt, A Long Stone's Throw
Marta Szabo writes beautifully — with a sharp eye for detail and nuance of feeling…a remarkable voice in the world of literary memoir. – Melissa Coleman, This Life Is in Your Hands
For ordering and other information about Marta's book The Imposters: click here
---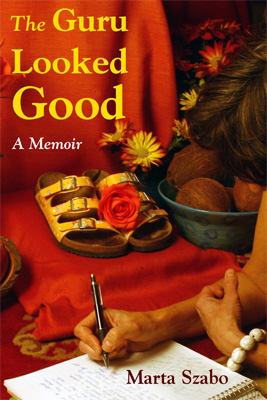 The Guru Looked Good
A Memoir by Marta Szabo
Published 2009
A gripping, fierce and elegantly written story, The Guru Looked Good is a must-read for anyone who has ever participated in a toxic relationship of any kind.
-Suzanne Bachner, writer/director, author of the Off-Broadway hit, Circle
Marta Szabo's memoir hit me like a bolt of lightning – her writing is so direct, forthright, uncluttered. The impact is immediate, compelling – really a page turner.
-Daniel Shaw, psychoanalyst
For ordering and other information about Marta's book The Guru Looked Good: click here
---
Blogs
Past writing from the workshops
Mostly Memoir
Thoughts about the writing and reading of memoir